The Rowdy Rooster - Set
Let's face it - not enough golfers repair their ball marks. Use the Rowdy Rooster to help your favourite golf course superintendent … and in the process, show those non-ball-mark-repairers how you feel about cleaning up after them!

It's nice to have options. When you stuff that iron shot close…puff out your chest and mark with pride (Rowdy side-up!).
On the other hand – sometimes you prefer the understated approach. Fortunately, you've got the game (and marker) to pull that off.
Also sold separately, makes a great gift.
Regular price

$31.00

Sale price

$31.00
Share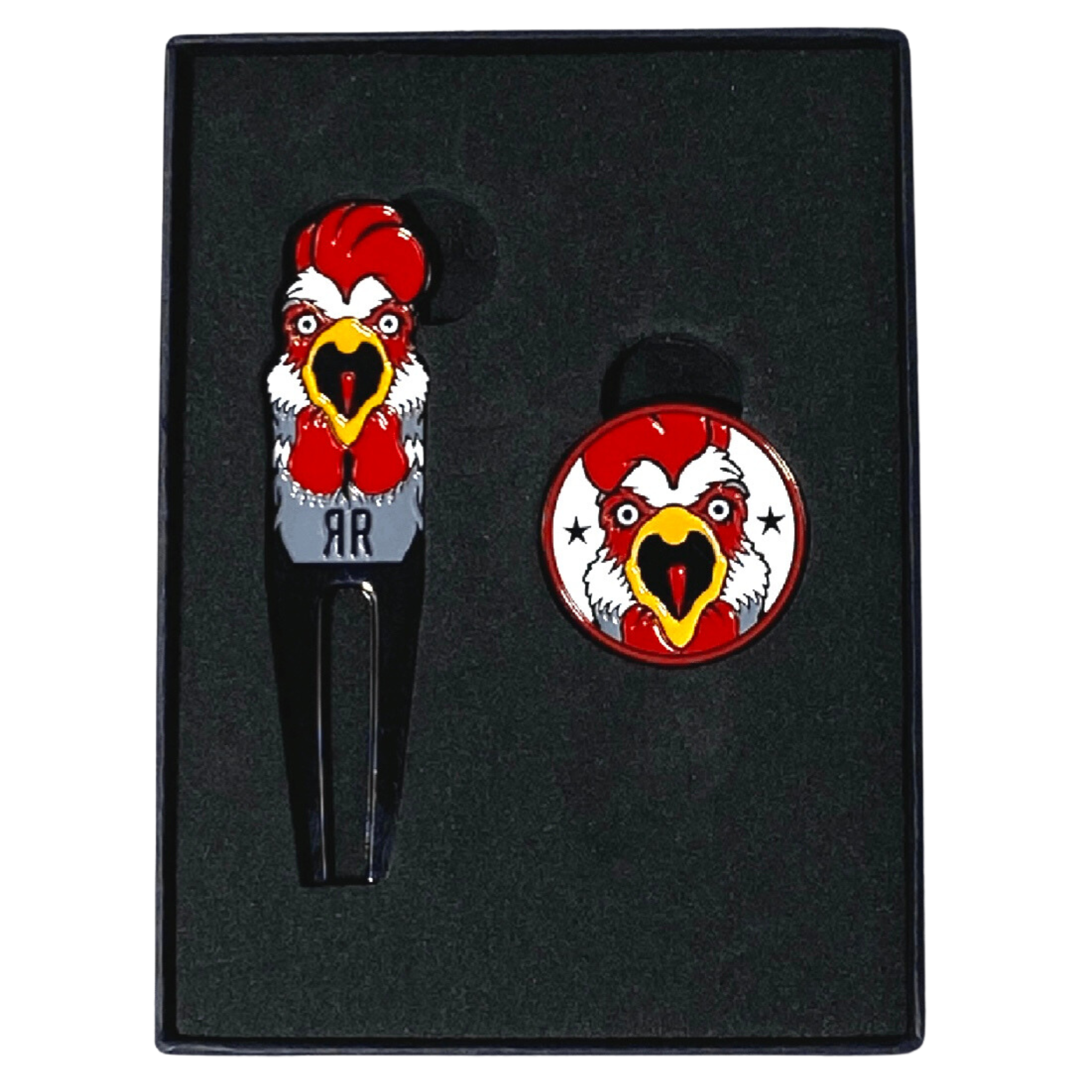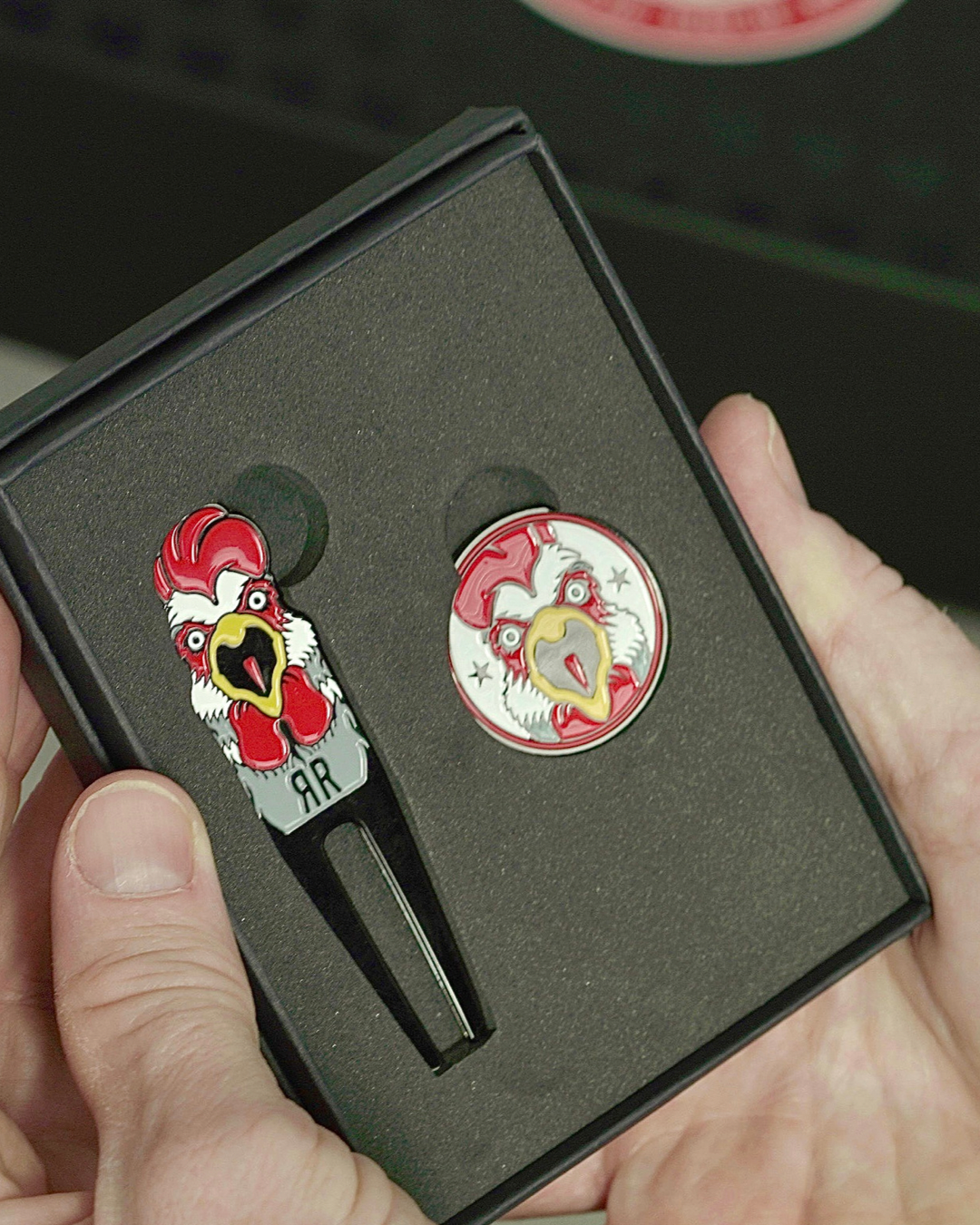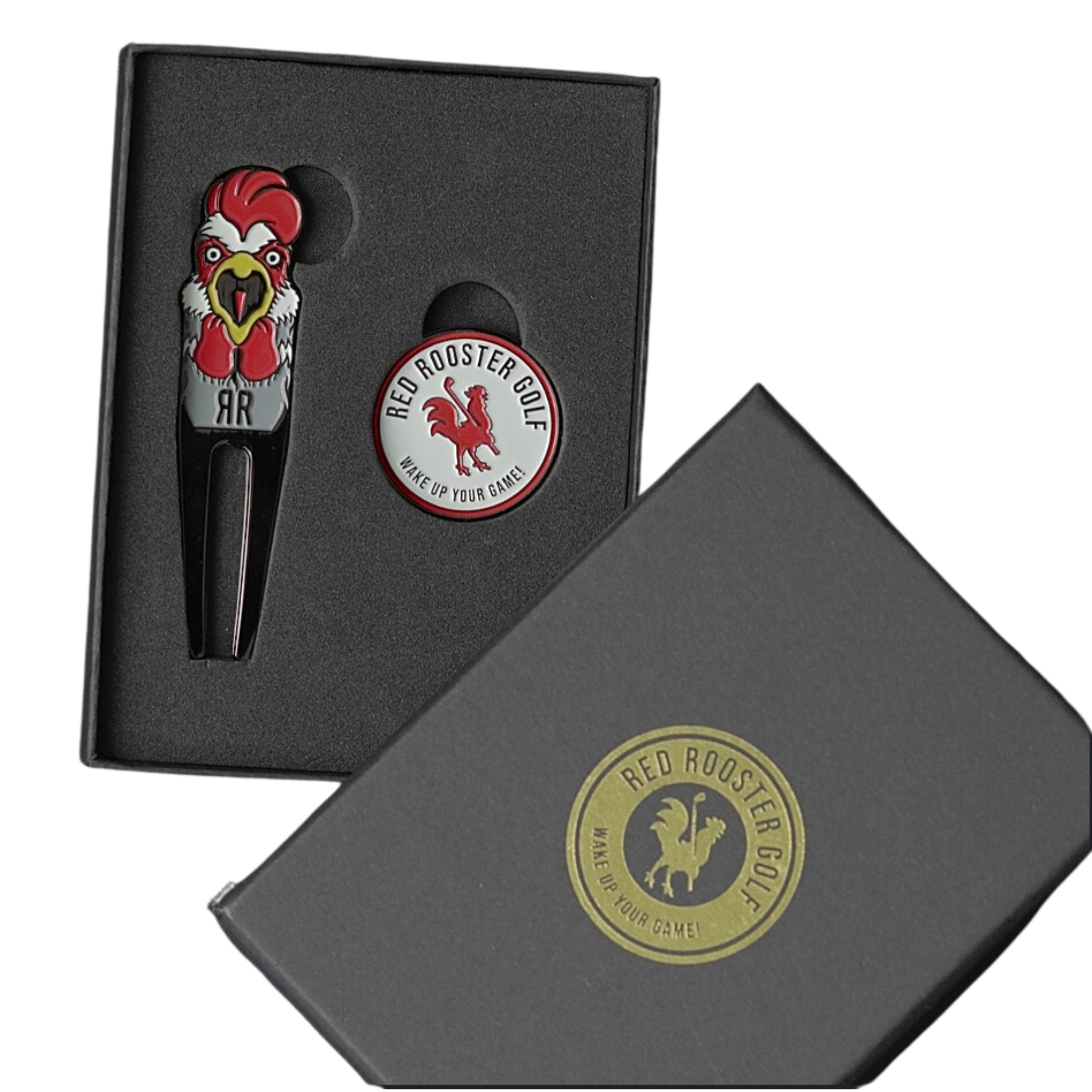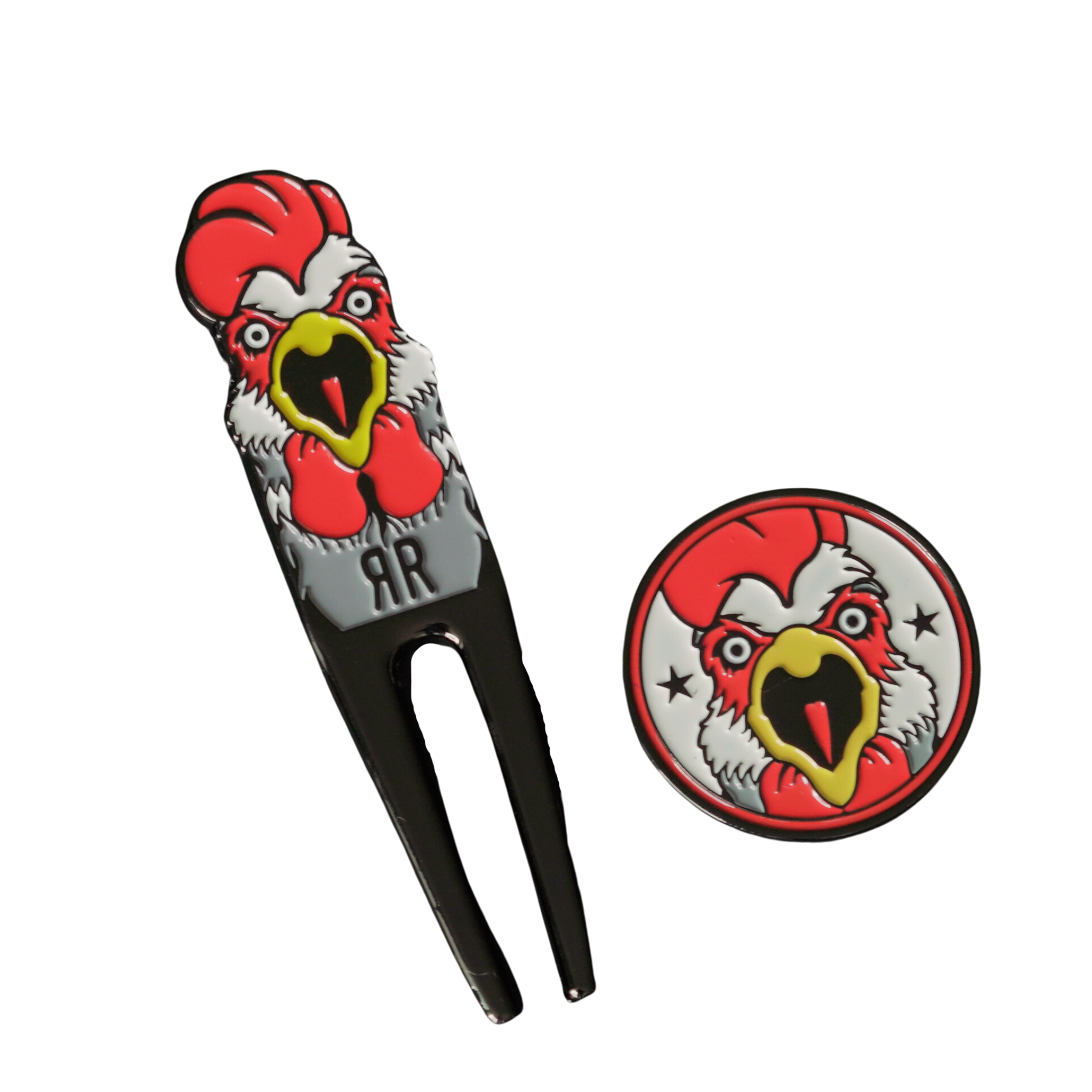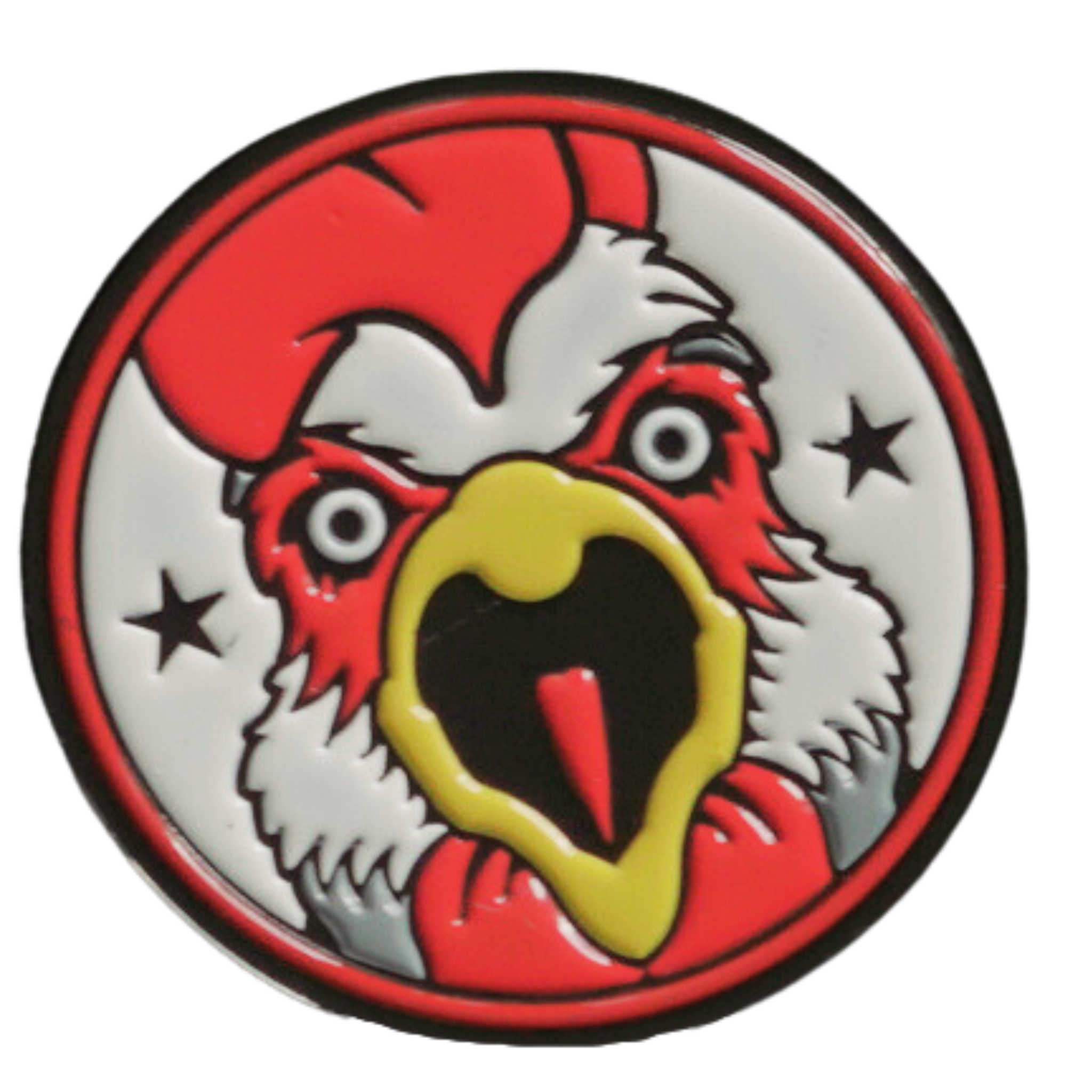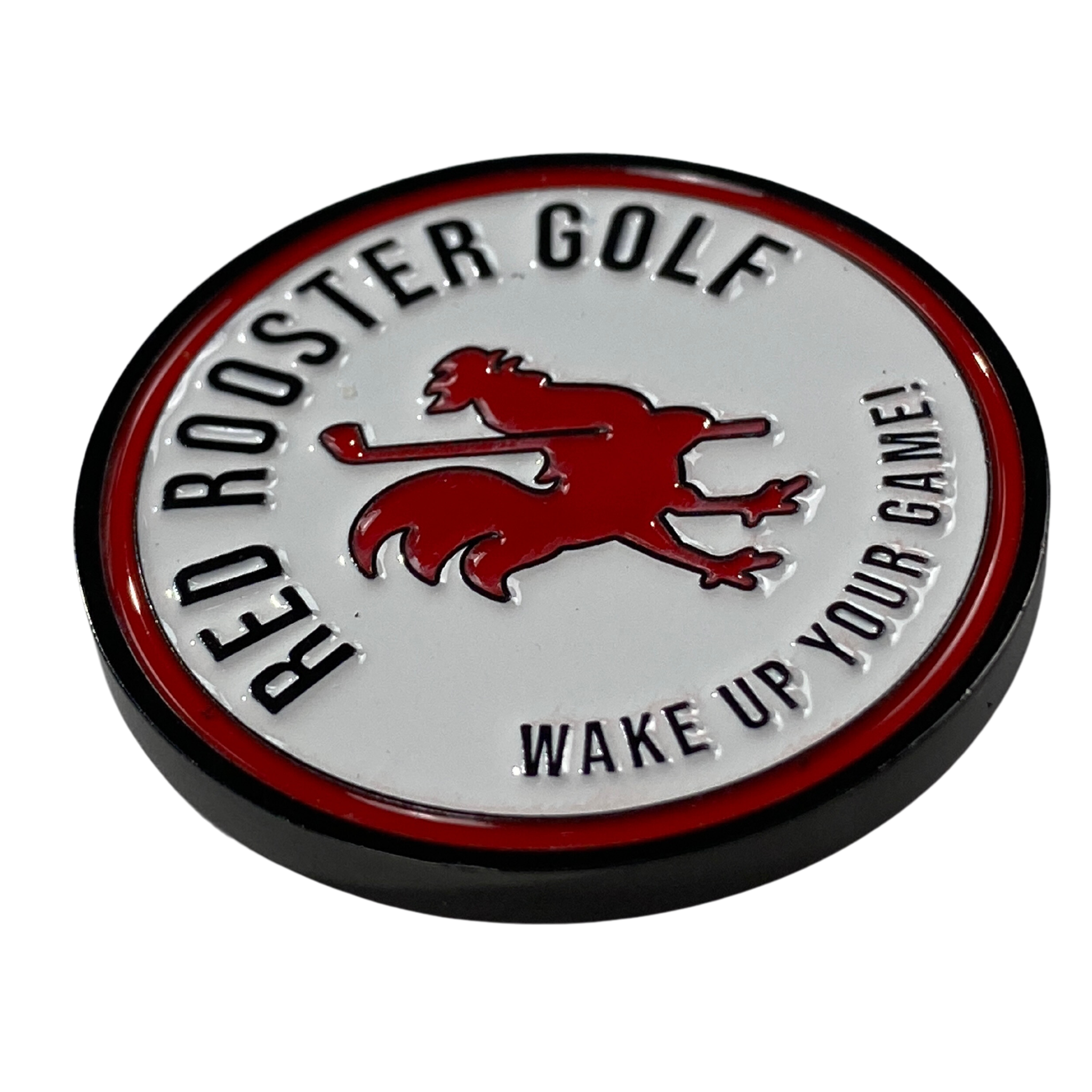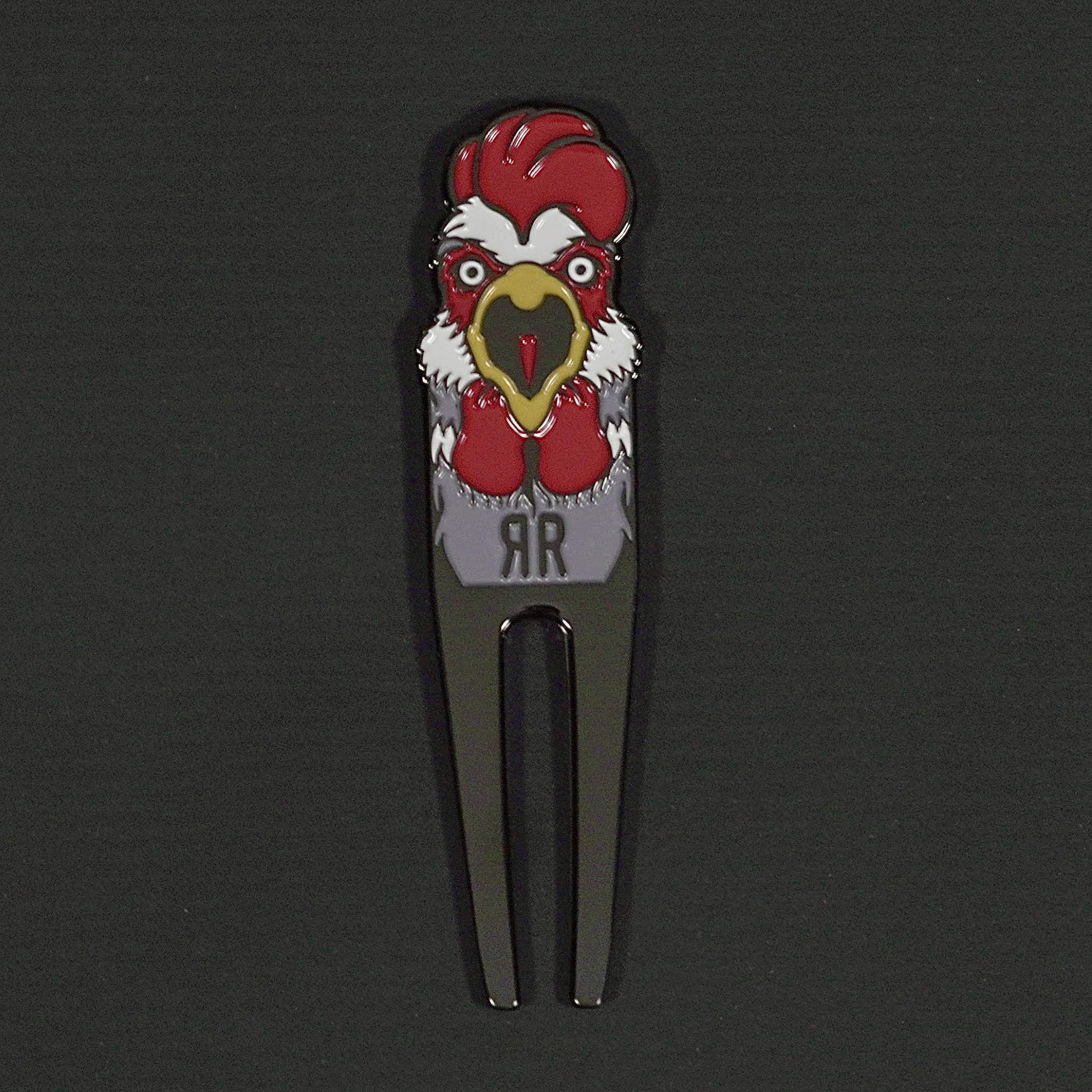 The bird stands out!
Good aesthetics, lovely ball marker! The repair tool is also nice, has a quality look to it. Well done!
Gloves
Amazing quantity, showing zero wear after 5 rounds. Second season of wearing only Red Rooster, will never go back to gloves like Titleist players
Golf in Utah
Haven't had a chance to use yet as it's still-21 here, going to Utah next month
Great glove
The wife is a competing senior golfer got her a red rooster glove now she won't wear anything else loves the fit and feel and saves a few dollars
FAQs
What is cabretta leather?

Cabretta leather is a top-quality material for leather golf gloves. It's made from the hide of haired sheep and provides a comfortable fit, soft feel, and superior grip. An advantage that comes with using cabretta leather golf gloves is that they remain soft and pliable throughout several rounds.
How long does a golf glove last?

An average golf gloves last up to 10 rounds. Factors that can vary the lifespan of your glove include: the number of swings, the tightness of your grip, the material, and how well you take care of your glove. The "Brahma" glove from Red Rooster can last up to and more than 10 rounds with proper use and care.
What hand do you wear a golf glove on?

A golf glove is typically worn on the "weaker" or lead hand - which is the hand on the top of your grip. If you swing your clubs from the right side, you will need a left-handed golf glove, and vice versa for lefties. The "Brahma"" glove comes in both orientations, for left-handed and right-handed golfers.
Should you take your golf glove off to putt?

You don't have to! High level golfers believe that their feel is much better without a golf glove when hitting delicate shots with their putter. It's good practice to take it off to let your glove air out and to maximize your chances of draining tricky putts.
What size golf glove do I need?

A commonly overlooked factor when choosing a golf glove is finding the right fit. A glove is supposed to fit like a second skin and should feel tight around your hand and fingers. Our team has developed a comprehensive glove sizing guide which can help you pick out the right size glove. No more loose gloves that affect your swing!