GIVE YOUR GLOVE AND GAME SOME LOVE
Here's a wild guess. You've spent a ton of money and time researching, demo'ing, and selecting your woods, hybrids, irons, wedges, and putters. And, yet, you'll pull on a cheapo synthetic glove without a second thought.
Stop the madness!
Maybe you're wearing that cheap glove—or wearing a leather glove way beyond its prime—because you're trying to save a few bucks. Or think it doesn't really matter to your game. Trust us, and the pros, it does.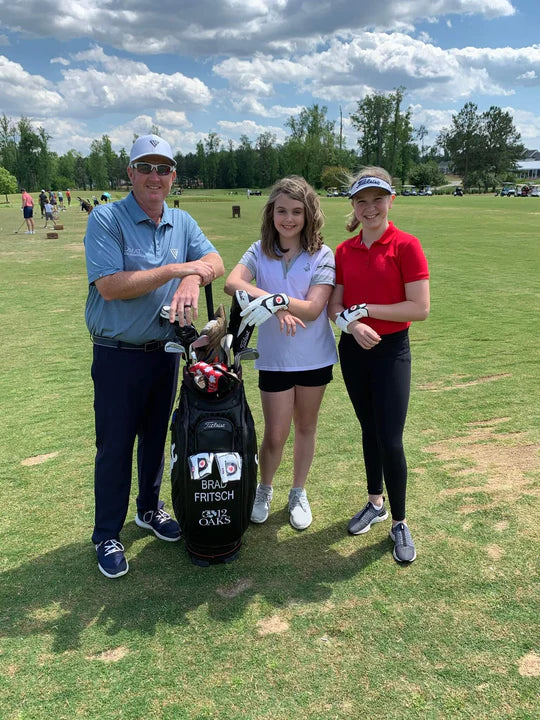 To nail your game, you need to be able to feel your club. You need a glove that fits like a second skin. It needs to have the softest, thinnest, supplest leather, be made expertly, and make you feel (and look) like you're ready to tee off at The Open.
We believe that a golf glove should help you play, and feel, great.
And that everyone—including kids trying the game—deserves to have a great golf glove.This is why we created the Red Rooster.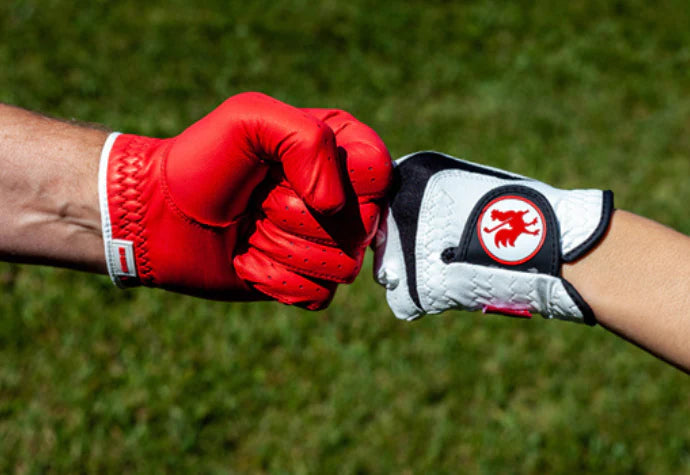 GLOVE PURCHASED = GLOVE DONATED
When you buy this glove - we give a glove to youth golf! Our Play It Forward Program Partners (First Tee Triangle, First Tee Ontario, Kevin Haime Golf Centre) are helping to shape the lives of young people around the world – this is our way of "Playing It Forward."
shop now