The Glove Compartment - Grey
Regular price

$42.00

Sale price

$42.00
Finally, a glove compartment for gloves! Keep your glove(s) fresh, dry, and flat, while storing your phone, wallet, and keys. It's the perfect spot to hang your glove between shots. And - your glove(s) will last longer!
Specifications

Colour: Grey
High-Quality Mesh
Durable Nylon Exterior
Velour-Lined Interior
Lightweight Foam
Outer Velcro Patch
Zipper Closure
Features

Breathable Design
Easy to Clean
Lightweight & Secure
Keeps Gloves Dry & Flat
Additional Storage for Personal Items
Outer Velcro Patch
Strong & Durable Carabiner
Description

Are you tired of opening your bag to a crumpled and smelly golf glove? Keep your golf gloves clean, in shape, and moisture free with the Red Rooster "Glove Compartment" – our unique golf glove case.

No more looking around your golf bag to find your golf gloves. The Glove Compartment keeps your golf bag organized and keeps your gloves flat, dry, and ready to use at all times. It also provides some additional storage for your range-finder, phone, wallet, and keys!

Our easy to clean, water-resistant, and secure golf glove case is must a have for recreational and competitive golfers alike. A high-quality, detailed and attractive design makes for the perfect addition to your golf bag. It's time to pay as much as attention to keeping your golf gloves clean as you do for your clubs.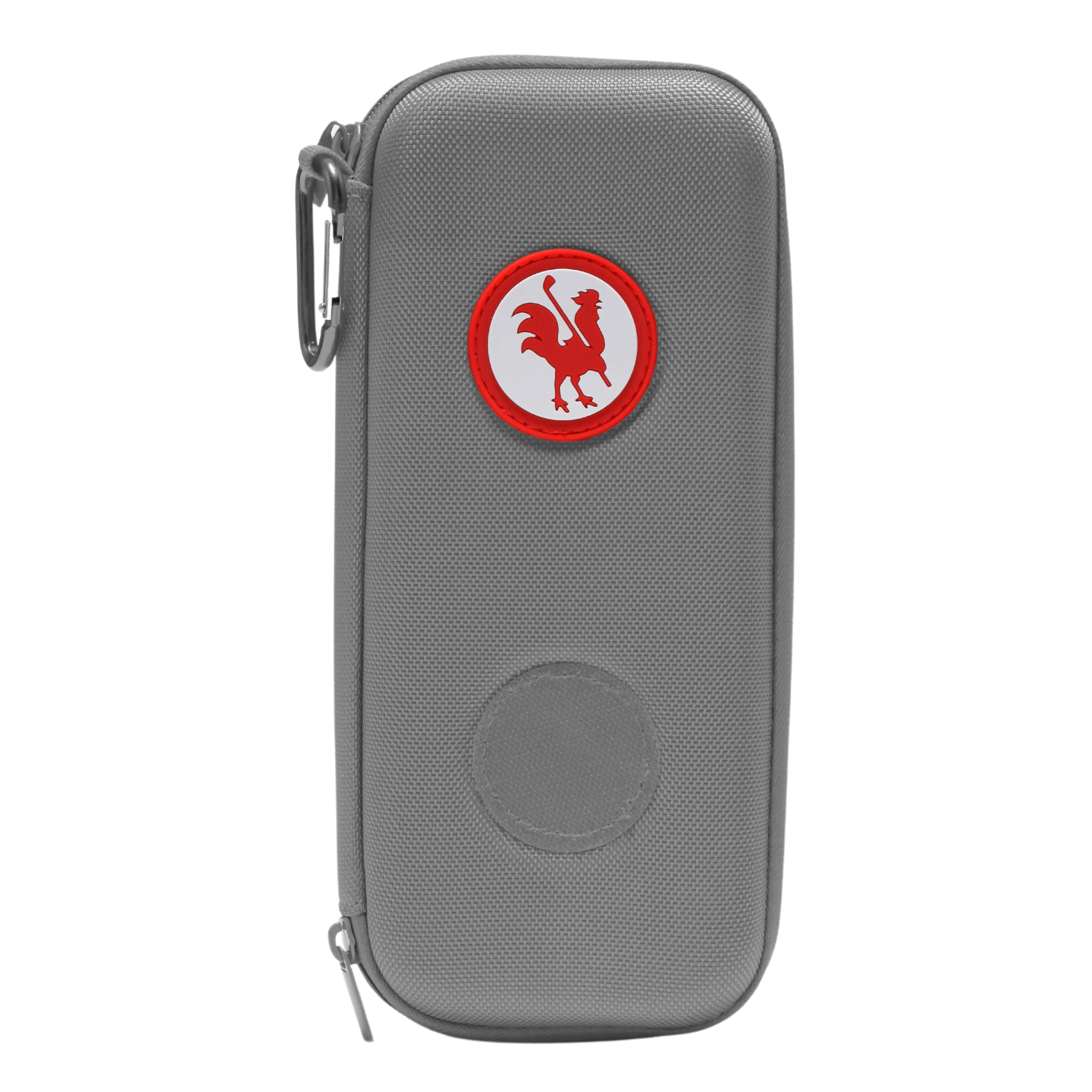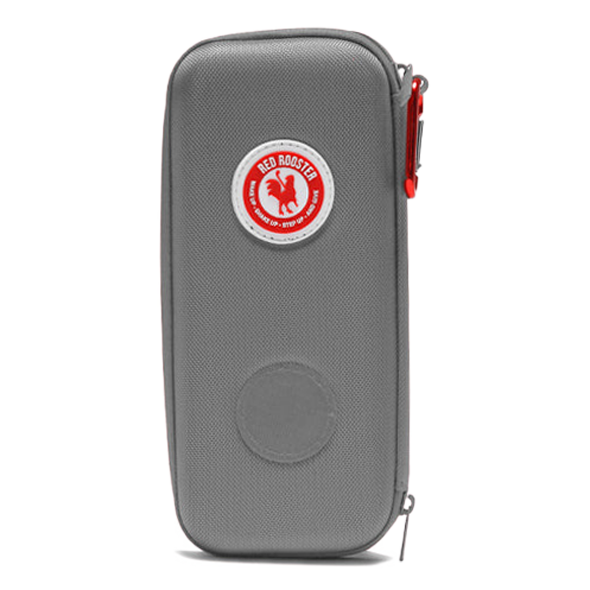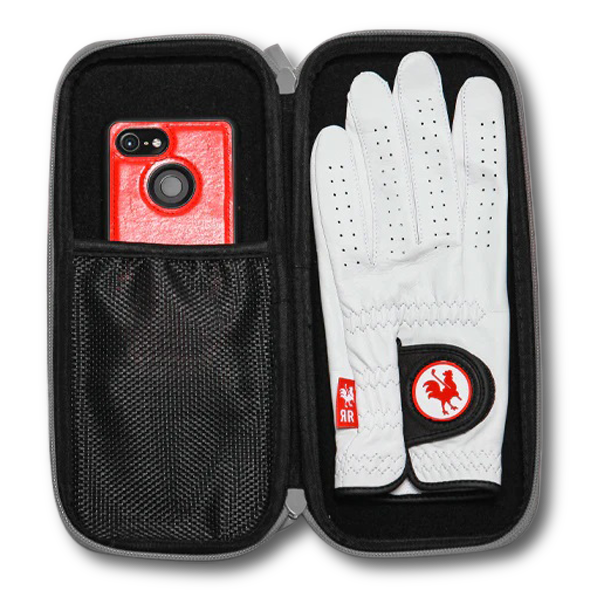 Love My Glove Compartment
My Glove Compartment has saved me from making many u-turns to search for my crumpled up glove that has inevitably fallen out of my back pocket. Now after patting my butt I quickly remember that my glove is safely velcroed to my glove compartment. Thanks RR.
Be the right club TODAY
Red Rooster gloves were recommended by my son and I thought I would give them a try. My initial interaction was very positive and helpful. My tech skills aren't up to par and had difficulty placing my order. Communicated in chat and I appreciated the professionalism and support I received. I was pleasantly impressed by the quality look and feel of the gloves and looking forward to putting them to the test. I also purchased the compartment, great idea by the way! Along with my shipment I received a package of your tees which I thank you. To sum up my experience with Red Rooster has been exceptional and will definitely share with my golfing friends. Thank you Rod
Love the glove compartment!!
Super happy with the quality. I would definitely recommend grabbing one of these for your gloves.
FAQs
What is cabretta leather?

Cabretta leather is a top-quality material for leather golf gloves. It's made from the hide of haired sheep and provides a comfortable fit, soft feel, and superior grip. An advantage that comes with using cabretta leather golf gloves is that they remain soft and pliable throughout several rounds.
How long does a golf glove last?

An average golf gloves last up to 10 rounds. Factors that can vary the lifespan of your glove include: the number of swings, the tightness of your grip, the material, and how well you take care of your glove. The "Brahma" glove from Red Rooster can last up to and more than 10 rounds with proper use and care.
What hand do you wear a golf glove on?

A golf glove is typically worn on the "weaker" or lead hand - which is the hand on the top of your grip. If you swing your clubs from the right side, you will need a left-handed golf glove, and vice versa for lefties. The "Brahma"" glove comes in both orientations, for left-handed and right-handed golfers.
Should you take your golf glove off to putt?

You don't have to! High level golfers believe that their feel is much better without a golf glove when hitting delicate shots with their putter. It's good practice to take it off to let your glove air out and to maximize your chances of draining tricky putts.
What size golf glove do I need?

A commonly overlooked factor when choosing a golf glove is finding the right fit. A glove is supposed to fit like a second skin and should feel tight around your hand and fingers. Our team has developed a comprehensive glove sizing guide which can help you pick out the right size glove. No more loose gloves that affect your swing!