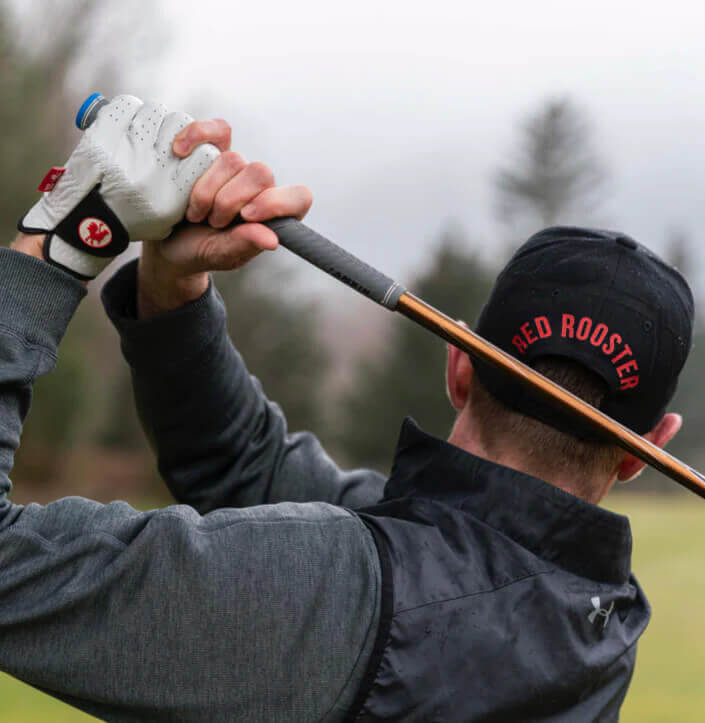 Golfing in the Rain
Picture this. You've been waiting to play a round of golf on your favourite course for weeks and once you get there the rain starts coming down. Do you stay and play or do you pack your things up and go?
Golfing in wet weather brings up many challenges, but most notable is the difficulty with gripping your clubs properly when your hands are soaked. That's where the importance of buying the right type of golf glove comes in. Golf gloves come in all shapes, sizes, and materials, and they even make golf gloves for rain. So what makes a good golf glove for rainy weather? We'll be answering that question and more!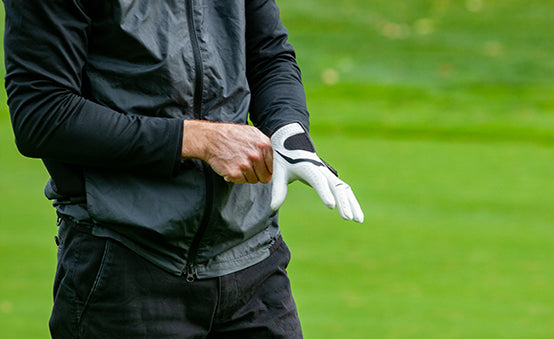 Why Do You Need Golf Gloves for Rain?
You never know what the weather is going to bring. That's why it's good practice to be equipped for whatever comes your way – whether it's rain, snow, or cold temperatures. Owning a pair of golf gloves to handle rainy weather is a must have for amateurs and professionals alike.
The main reason for needing rain specific golf gloves is to prevent your clubs from slipping out of your hands. The last thing that you want is to be caught in some rain and have your score suffer because you can't grip your club well enough to execute your shots. Golf gloves that are specifically made for rainy and wet weather are designed in a way to provide additional grip that other types of gloves wouldn't be able to offer. Rain golf gloves expand when they get wet which helps mold the glove to your hand without compromising the grip on the club.
Tips for Golfing in The Rain
Don't Forget Your Umbrella!
Whether you're walking or riding in the cart, an umbrella can be a life saver during a rainy round of golf. If you have room to spare in your bag, it's a no brainer.
Bring Extra Gear
Extra gloves, towels, balls, and an additional scorecard can be the difference between having a good round or a tough round of golf in the rain.
Have Dry Clothes Waiting
Nobody wants to sit in wet and cold clothes longer than they should. Consider bringing an extra shirt, pants, socks and shoes that will be waiting for you in the car.
Waterproof Golf Shoes
Hearing your feet squish with every step can definitely take away from the enjoyment of playing golf. Invest in a pair of quality water-proof golf shoes to keep your feet dry.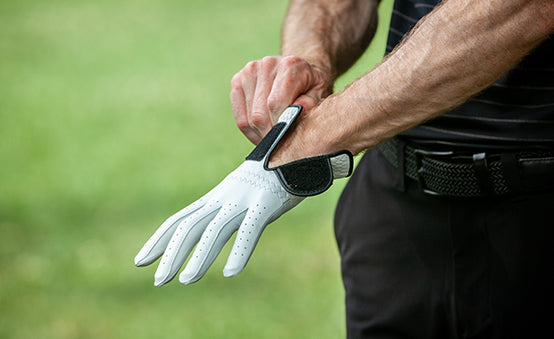 What to Look for When Choosing Golf Gloves for Rain
With the proper golf gloves that are designed for rainy weather, you don't need to worry about focusing on your grip. You can focus on what's really important – your game of golf. The most important factors to consider when choosing the right type of golf gloves for rain include:
Grip: You should be able to grip your club the same way as if your hands were dry, without using excessive force.
Sizing: Even with the best materials, if your golf doesn't fit well, it won't perform well in the rain – or on a perfect day for that matter.
Comfort: Whether your hands are wet or dry, your gloves should be comfortable to wear and should feel like a second skin.
Durability: A good pair of golf gloves for rain should able to get soaked, dry out, get soaked again and still perform.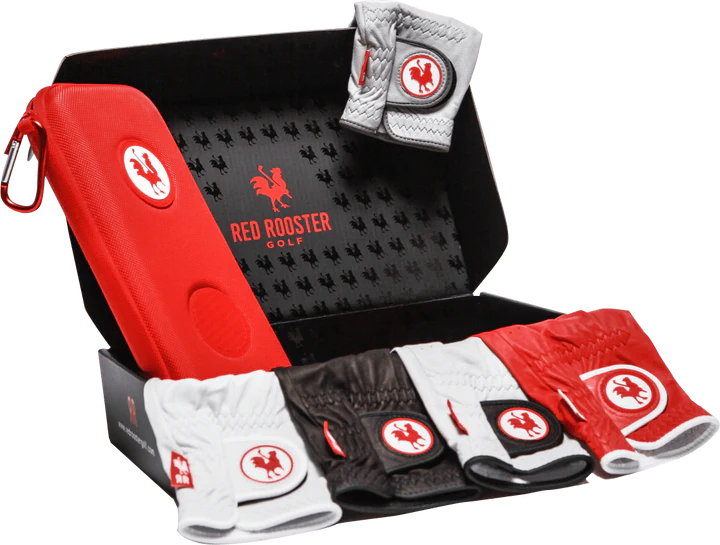 Golf Gloves for Rain from Red Rooster Golf
Red Rooster Golf has the golf gloves for rain that you've been looking for. Our gloves are made from a thin and supple leather material that provides exceptional grip – even during the wettest rounds.Shop now
Shop Now