THE ADVANTAGES OF CABRETTA LEATHER GOLF GLOVES
Many golfers believe that a golf glove is an integral part of their bag. They come in a variety of different styles, sizes, and materials, but the most common choice is a cabretta leather golf glove. We'll be tackling the debate between synthetic gloves vs. leather golf gloves so that the next time you're buying a golf glove, you'll make the right choice.
Taking the time to find a golf that matches your unique style and size can be difficult – we've all had a glove that didn't quite fit or feel right. We've designed a comprehensive glove sizing chart for finding the right glove that you can find using this link.
WHAT IS CABRETTA LEATHER?
Cabretta leather is a sheepskin leather that is soft, grips like a second skin, and is very durable. The unique leather material remains pliable and soft throughout multiple uses. It's used as a premium golf glove material because of its durability, moisture resistant properties, and its quality feel that enhances your touch.
Why Leather Golf Gloves?
There are 3 main types of golf gloves that you can get on the market: leather, synthetic, and hybrids. Synthetic gloves are commonly more affordable but don't offer the same type of grip or breathability. Hybrid gloves are combinations of both leather and synthetic gloves but the right proportions of materials are often hard to find. That's why most golfers opt for playing with a cabretta leather golf glove.
Superior Grip
Exceptional Performance
Unparalleled Breathability
Leather golf gloves are notorious for being the supplest of the three golf glove materials. They provide an exceptional feel, superior grip, and offer breathability that is hard to match.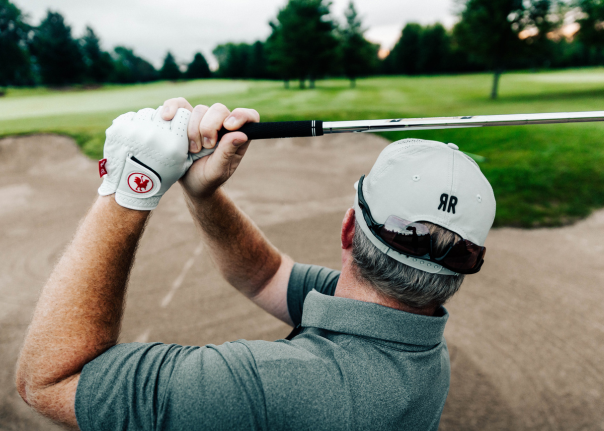 WHAT CAN A RED ROOSTER GLOVE DO FOR YOUR GAME?
Reduce Hand Fatigue
Red Rooster cabretta leather golf gloves provide a soft feel that can reduce the vibrations given off from your club. The level of grip that our gloves offer can also give you forearms a break because you don't need to grip your clubs as tightly!
Manage Moisture
Our perforated and moisture resistant golf glove design allows for great breathability and moisture control – even during the hottest or rainiest of days.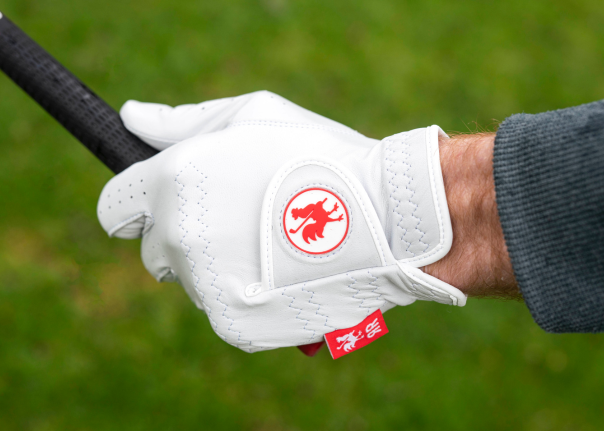 Enhance Control & Performance
With a soft feel that offers superior grip, your hands can stay relaxed during your swing to offer maximum control and help take strokes off your game.
Prevent Blisters & Calluses
Our durable cabretta leather gloves protect your hands from having to grip too tightly and reduce the repetitive friction that comes from swinging your clubs.
We are proud to offer a variety of stylish gloves that can match your unique personality and needs. Play a great game of golf while also looking and feeling your best.
Shop Now & Elevate Your Game