The Brahma - Limited Edition
Regular price

$30.00

Sale price

$30.00
Add some smoky grey style to your game with The Brahma. Part of our Dark Side collection. Only for a limited time!
Specifications

Dark Grey
Cabretta Leather
Features

Premium Cabretta Leather
Responsive Control & Feel for Increased Performance
Lightweight & Durable Material
Superior Flexibility & Breathability
Perforated Design for Moisture Control
All Climate Grip
Ergonomically Designed for Tight & Secure Fit
Description

Play your best golf with our premium cabretta leather golf gloves. Increased control, feel, and performance for golfers of all levels. Red Rooster golf gloves offer superior grip, flexibility, and breathability for all climate types.

Our combination of breathable leather material gives you a better grip while also offering exceptional range of motion. The perforated design increases ventilation to help keep your hands dry and comfortable with every swing.

No more compromising on budget and quality. Red Rooster golf gloves provide professional quality golf gloves at a price that makes sense. Expert design, quality manufacturing, and premium materials all in a tour-grade golf glove that fits like a second skin.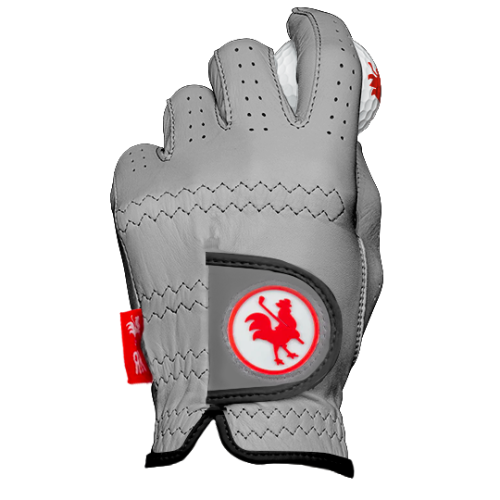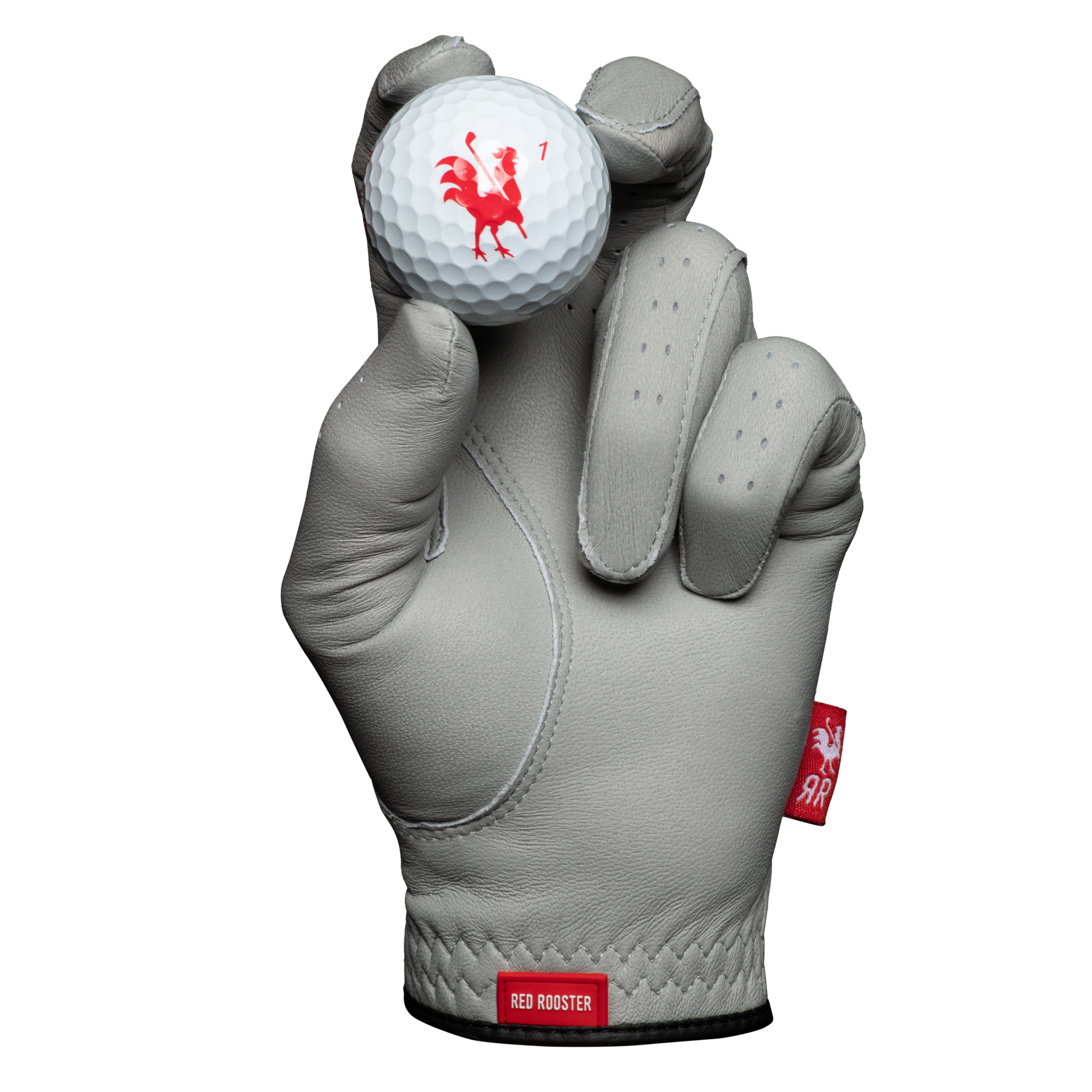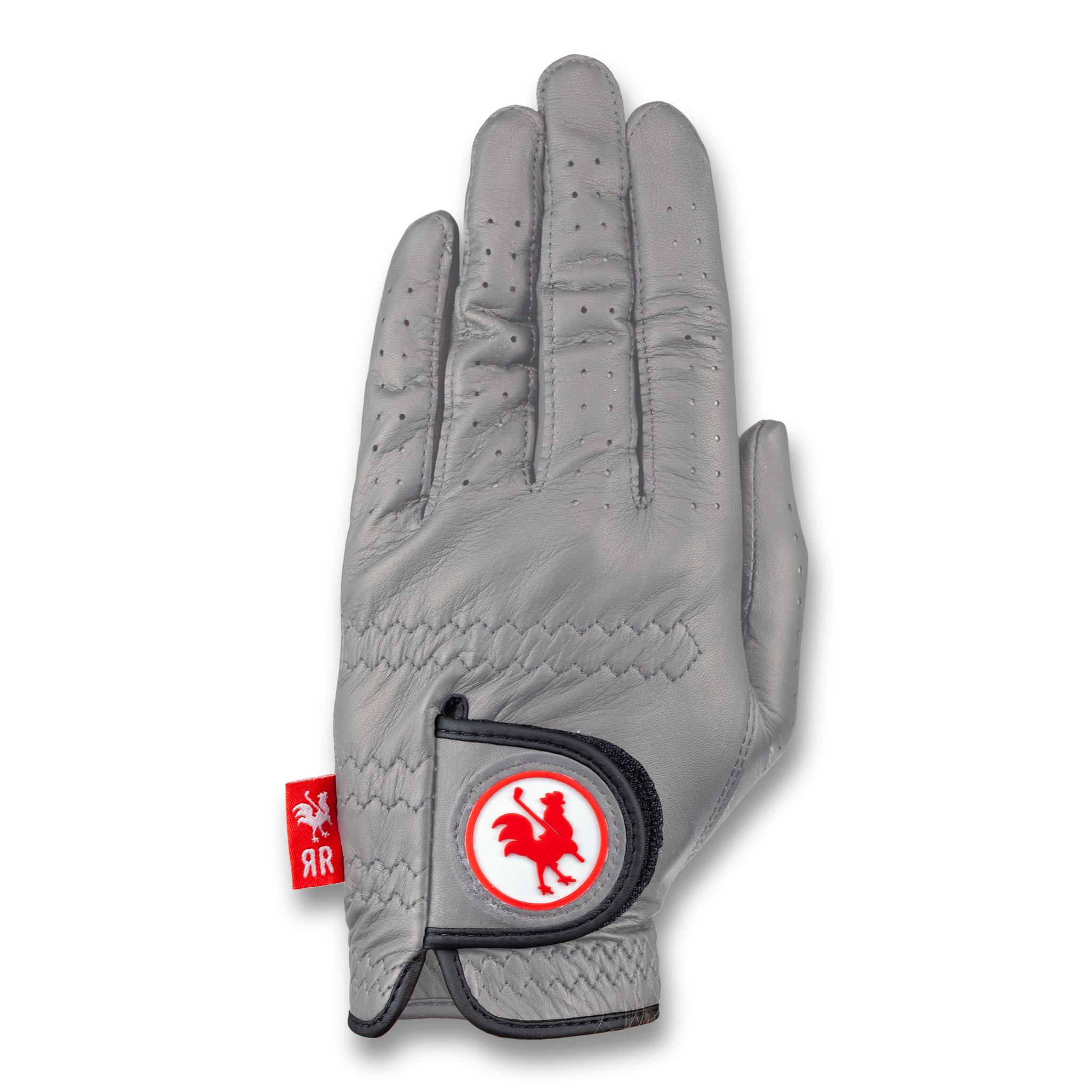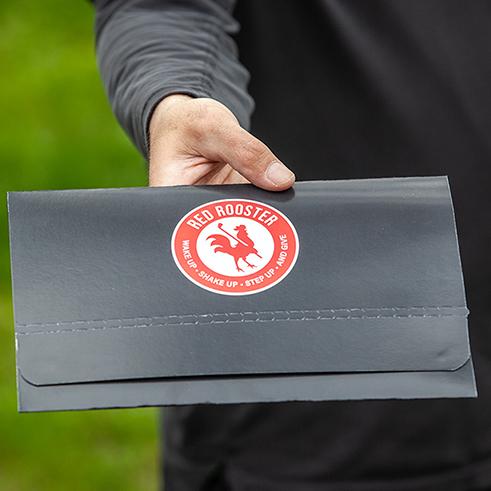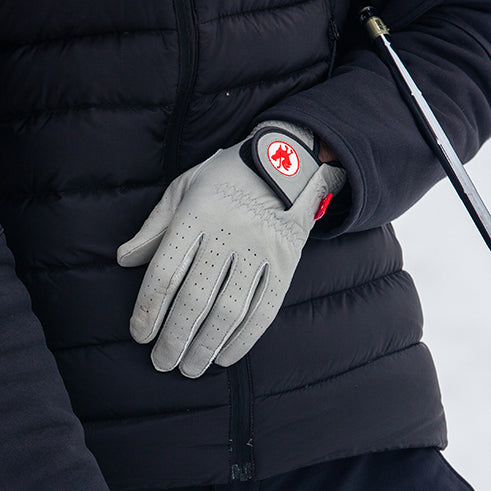 Great quality and a perfect fit. Looking forward to putting them in play
Bramha gplf glove
The fit is great and they feel good but there is a lot of wear after only 5 or 6 games and that was not expected for the price, overall I'm somewhat satisfied.
Glove ripped on first try
The glove I purchased ripped on the first try. I would like to return for a refund. Pls indicate how I can do so.
Thank you
Great glove!
Fits perfectly, colour doesn't come off. So far very durable
Excellent fit, quality and wear
FAQs
What is cabretta leather?

Cabretta leather is a top-quality material for leather golf gloves. It's made from the hide of haired sheep and provides a comfortable fit, soft feel, and superior grip. An advantage that comes with using cabretta leather golf gloves is that they remain soft and pliable throughout several rounds.
How long does a golf glove last?

An average golf gloves last up to 10 rounds. Factors that can vary the lifespan of your glove include: the number of swings, the tightness of your grip, the material, and how well you take care of your glove. The "Brahma" glove from Red Rooster can last up to and more than 10 rounds with proper use and care.
What hand do you wear a golf glove on?

A golf glove is typically worn on the "weaker" or lead hand - which is the hand on the top of your grip. If you swing your clubs from the right side, you will need a left-handed golf glove, and vice versa for lefties. The "Brahma"" glove comes in both orientations, for left-handed and right-handed golfers.
Should you take your golf glove off to putt?

You don't have to! High level golfers believe that their feel is much better without a golf glove when hitting delicate shots with their putter. It's good practice to take it off to let your glove air out and to maximize your chances of draining tricky putts.
What size golf glove do I need?

A commonly overlooked factor when choosing a golf glove is finding the right fit. A glove is supposed to fit like a second skin and should feel tight around your hand and fingers. Our team has developed a comprehensive glove sizing guide which can help you pick out the right size glove. No more loose gloves that affect your swing!