Driver & Fairway Covers - The Dog House
Regular price

$86.00

Sale price

$86.00
Protect the driver with this premium (and cheeky) addition to the Red Rooster lineup. Take it off and put it on with confidence; show it off; and hit more fairways. Note - not responsible for driver-off-the-deck attempts. 
The little guy needs his protector too. Your fairway wood will thank you - and, your par-5 scoring will improve. Or it won't. But you'll look good trying!
Sold individually or save by buying the set!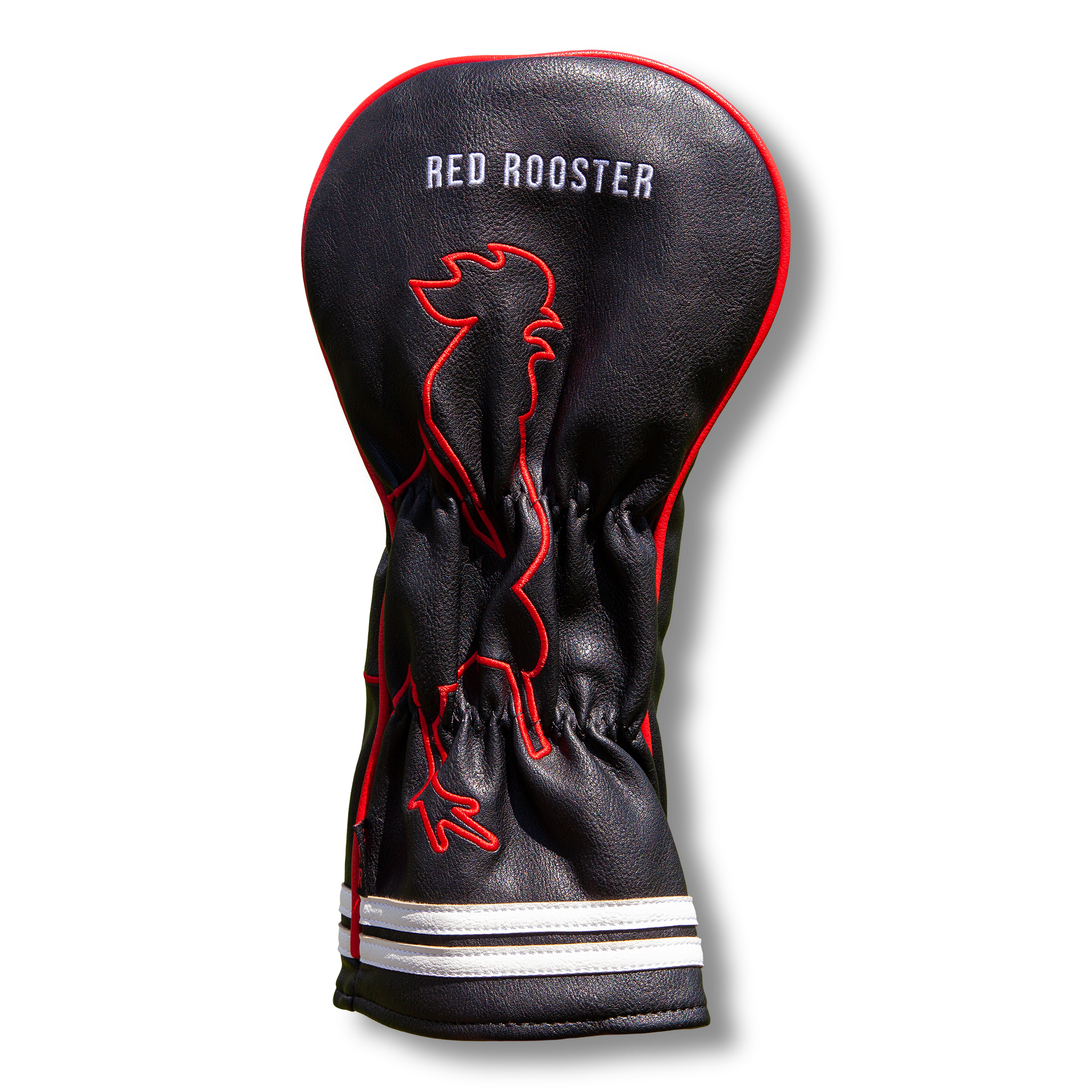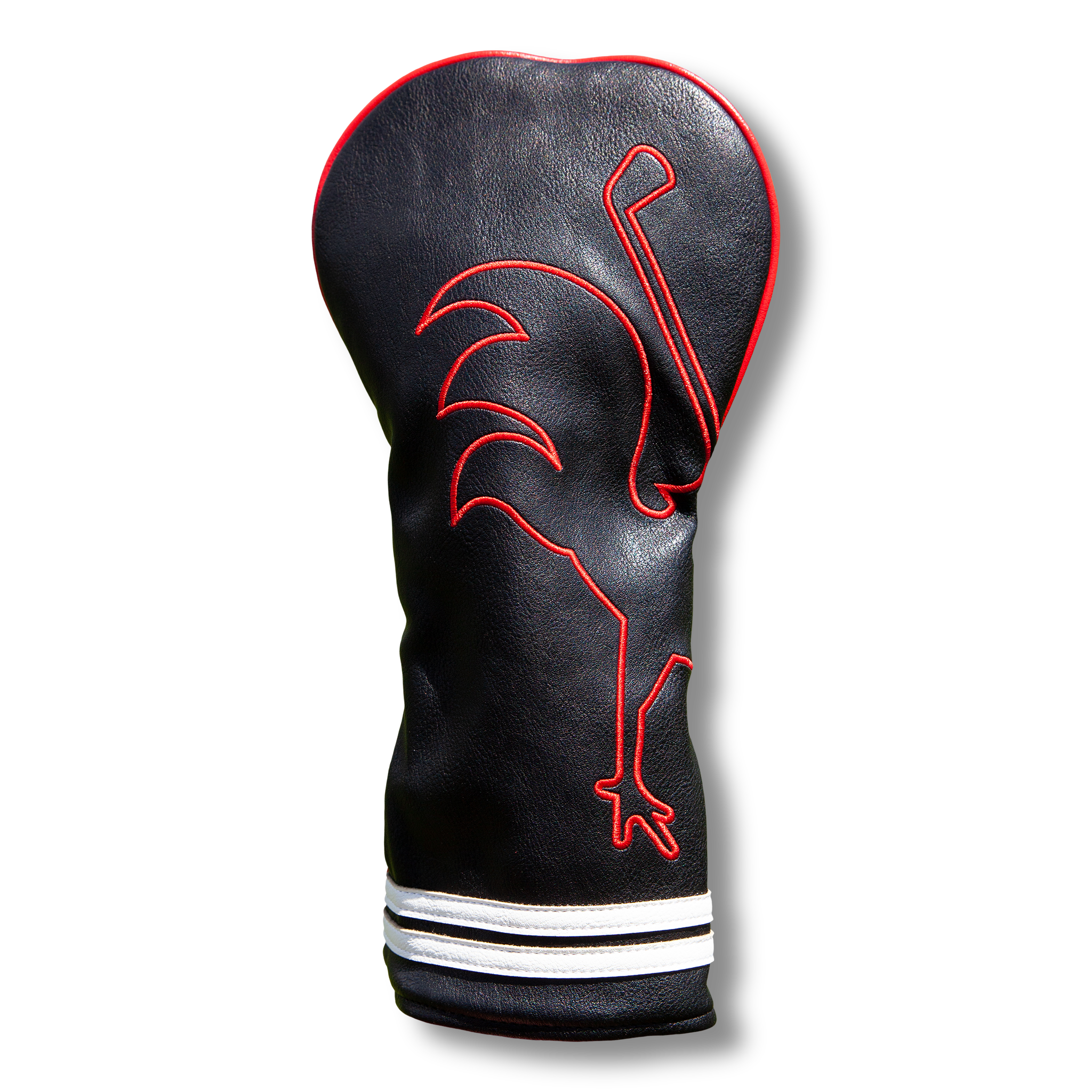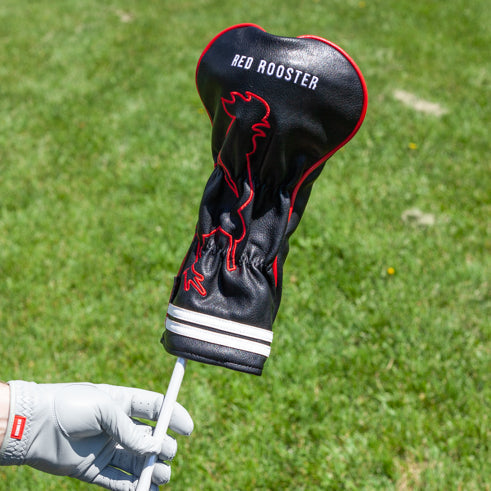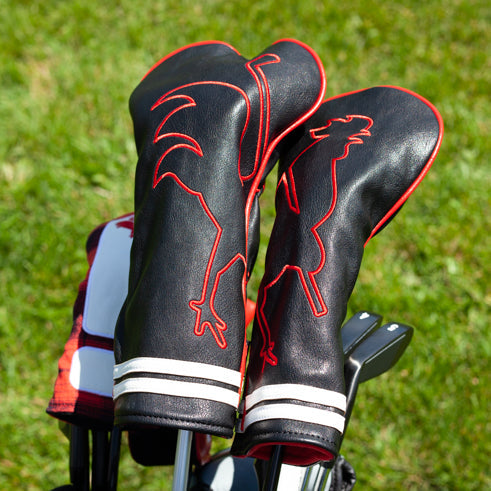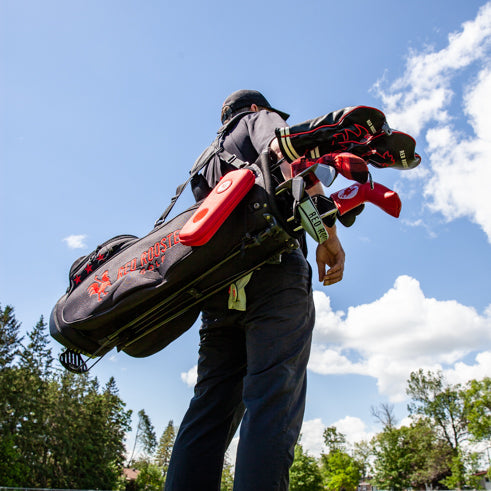 Super Sweet Headcovers
Lovin these new headcovers, top quality.
Super Cool Covers!!
I may not play well but my golf covers make me look like a pro! Love them!!
Red Rooster head covers are great
Great quality and look. It's so nice to have head covers that do not advertise a club brand and are a little unusual.
3 wood civer
The fairway head over is excellent. Perfect fit for my srixon zx7 and very well made. Highly recommend.
The Dog House
Beautiful head cover. Supple leather. Superior quality. Looks awesome in the bag. Get it.
FAQs
What is cabretta leather?

Cabretta leather is a top-quality material for leather golf gloves. It's made from the hide of haired sheep and provides a comfortable fit, soft feel, and superior grip. An advantage that comes with using cabretta leather golf gloves is that they remain soft and pliable throughout several rounds.
How long does a golf glove last?

An average golf gloves last up to 10 rounds. Factors that can vary the lifespan of your glove include: the number of swings, the tightness of your grip, the material, and how well you take care of your glove. The "Brahma" glove from Red Rooster can last up to and more than 10 rounds with proper use and care.
What hand do you wear a golf glove on?

A golf glove is typically worn on the "weaker" or lead hand - which is the hand on the top of your grip. If you swing your clubs from the right side, you will need a left-handed golf glove, and vice versa for lefties. The "Brahma"" glove comes in both orientations, for left-handed and right-handed golfers.
Should you take your golf glove off to putt?

You don't have to! High level golfers believe that their feel is much better without a golf glove when hitting delicate shots with their putter. It's good practice to take it off to let your glove air out and to maximize your chances of draining tricky putts.
What size golf glove do I need?

A commonly overlooked factor when choosing a golf glove is finding the right fit. A glove is supposed to fit like a second skin and should feel tight around your hand and fingers. Our team has developed a comprehensive glove sizing guide which can help you pick out the right size glove. No more loose gloves that affect your swing!