WHY WEAR GOLF GLOVES?
It's not a mandatory rule to wear golf gloves on the course, however, they are quite helpful. As golf is a game of inches, every little advantage helps towards lowering your score and improving your game. Some of those slight advantages include: using better balls, having newer clubs, using a range finder, and most importantly, wearing a golf glove.
If you're new to golf, play recreationally, or are an avid fan of the beautiful game, you may have noticed many professionals and other golfers wearing a golf glove. So why do they choose to wear one? We'll be answering that question and more, helping you learn everything you need to know about the benefits of wearing a golf glove.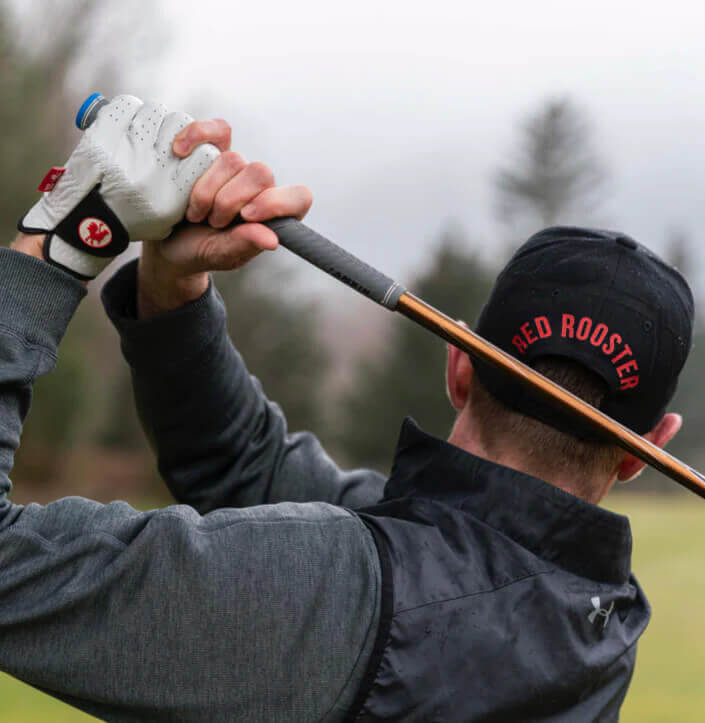 WHY DO GOLFERS WEAR ONE GLOVE?
Although it often comes down to personal preference, there is a key reason why golfersonly wear one glove. The non-dominant hand (left hand for right-handed golfers)is considered the "lead hand" which is the hand on top of the grip. This handholds the club and benefits the most from the additional grip of a golf glove,while the other hand is used to guide the club instead of gripping it.
Most golfers opt for wearing one golf glove opposed to two gloves to not interfere with their grip or lose the feel of the club – it also provides just enough control without having to grip too tightly. That being said, some golfers prefer to use two golf gloves and have found success in doing do as well.
Benefits of Wearing a Golf Glove
A golf glove is an essential piece of equipment for the majority of golfers, amateurs and professionals alike. So, what are the benefits of wearing golf gloves?
Grip
Golf gloves offer a more secure grip on the club throughout your swing without the need for applying excessive pressure. They help prevent your clubs from slipping out of your hands and altering your swing.
Protection
Whether you're spending an hour on the driving range or playing a full 18 holes, the repeated action of swinging hundreds of times can result in blisters and callouses if you grip too tightly. A golf glove helps reduce the amount of pressure that's needed to hold the club and will help prevent blisters and callouses.
Moisture Control
If you have a propensity for sweating or get caught playing in rain, a golf glove can help keep your hands dry throughout your round. Golf gloves can also help keep your hands warm even during the coldest weather.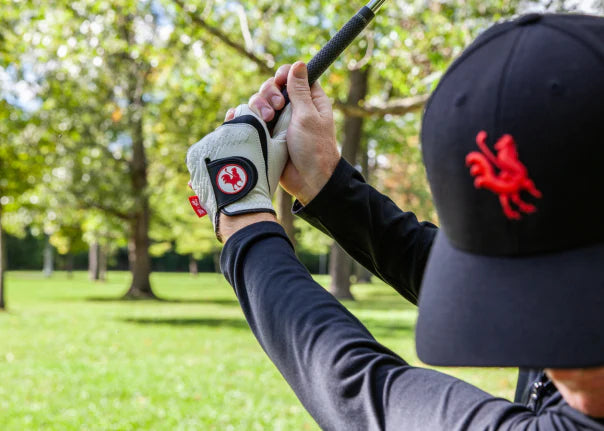 WHAT HAND DO YOU WEAR A GOLF GLOVE ON?
This is a very common question that most new golfers get confused by – we're here to make it simple.
A golfer that plays right-handed will typically wear a golf glove on their left hand, which is considered the lead hand. The lead hand is placed at the top of the club and is the hand that grips the club the most, so naturally you want more protection and grip for that hand that does all the work. Not only does a golf glove allow for superior grip without too much pressure on the club, it also protects your hand from blisters and callouses. Apply the opposite principle for left-handed golfers.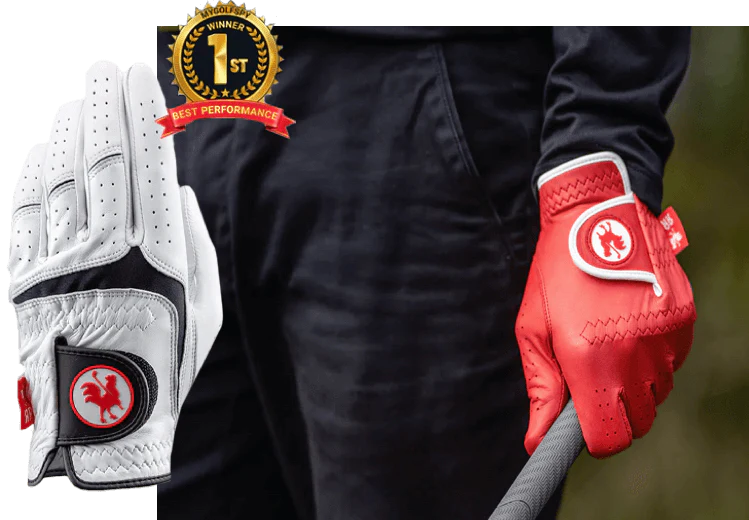 SHOULD YOU WEAR A GOLF GLOVE FOR ALL SHOTS?
It's up to your own personal preference. A majority of golfers will wear their golf glove for all their swings with drivers, woods, irons, and wedges. The only exception is putting.
Most golfers take off their glove when they reach the green and need to putt. The theory behind taking off your glove when putting is getting a better feel for the club and the ball. Putting is a lot about feel and having the tactile sensation of skin on the grip of your putter can provide more feedback. However, there are some professional golfers that choose to wear a glove for all of their strokes, even when putting – the most famous one being Jack Nicklaus.
WHAT TO LOOK FOR WHEN BUYING GOLF GLOVES?
Size

When buying golf gloves, one of the most important factors is making sure that it fits well. Finding the right size can be a bit confusing… we've made the process simple through our golf glove sizing guide . A proper fitting golf glove can improve overall comfort, control, and grip.

Materials

Next, you want to find a glove that's made with quality materials. Golf gloves come in a variety of different materials: leather, cabretta leather, synthetic materials, and hybrid mixes. The most common and most used golf gloves by professionals are made from cabretta leather. Quality cabretta leather golf gloves offer a durable, breathable, and comfortable experience while providing exceptional grip.

Style

Lastly, you want to consider your style. Our philosophy is look good, feel good, play good. Find a glove that matches and expresses your personality. There really is something about looking good and feeling good in your outfit that can shave some strokes off your game. Explore all of the colour options that Red Rooster Golf has to offer!